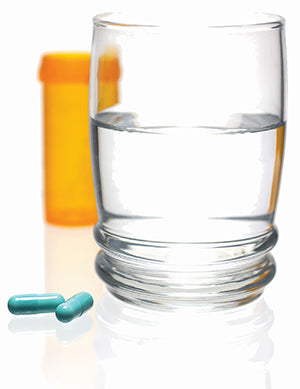 "By the time help had arrived, I had gone blind!" Evelyn told our emergency operator, recounting her medical emergency on June 26th.
At around 12pm, Evelyn's eyesight had become blurry. She attempted to walk to her front room but fell to the floor. Her head was pounding and right before she felt like she was going to pass out, she pressed her medical button. One Call Alert team member Hannah immediately responded to Evelyn's cry for help, and dispatched the paramedics.
Upon arrival, EMS had discovered that her eyesight had failed. Worried that she may be having a massive side effect to her medication, they rushed her to the hospital for further attention.
The paramedics had been correct in their initial observation of Evelyn. She had taken too much of her medication. Fortunately, help had gotten to her before any permanent damage could take place.
"I am much more cautious about taking my medication these days… but I am sure glad to know you guys are around in case I make a mistake," Evelyn later told One Call Alert.
We thank emergency operations team member Hannah B. for her concerned and speedy response to aide Evelyn in her time of need; giving Evelyn the confidence that she is always being monitored for her safety, even when she makes a mistake.