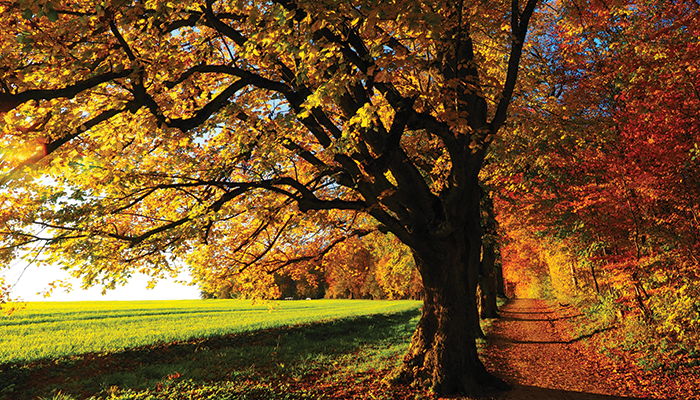 Down here in Texas we're just now getting relief from some cooler weather, although much of the country has already experienced it. Now that the leaves are turning and Halloween is almost behind us, it's time to plan some activities that take advantage of this unique season. Here are our top five favorite autumn activities for seniors.
Take in the foliage.
Nothing beats the view of acres and acres of red, orange and golden hues. Whether you go for a winding car ride or a hike in the woods, nature's beauty during this season is magnificent. Plan out your favorite route with this Travel Channel slideshow.
Visit a farm.
Getting back to nature can also include harvesting your favorite fruits and vegetables. Kids aren't the only ones who can have fun picking out pumpkin. Local farms usually celebrate the season with activities like apple picking, corn mazes, hay rides and more throughout the month of November.
Bake up some goodies.
Feeling a little chill? Stay in side and warm up your house with the oven. All those fruits and veggies you harvested will taste delicious in pie, breads, cakes and even soups. Cooking and baking can also be activities that bring the whole family together from the littlest helper on up.
Volunteer in your community.
With winter approaching, many people feel the pressure to spend money they don't have, or to travel to visit family. Spend your fall helping out with local charities that feed, clothe or house those less fortunate. You can also call on your personal network and organize a supply drive.
Decorate your house.
Fall is a great time to cozy up your cabin because you might be spending more time indoors. Crank up the fireplace if you have one, and fluff up the Marsala colored pillows and throws. A little wreath never hurt anyone, either! While you're making your home homier, think about adding in an in-home monitoring system so that if you need it, help is always near.