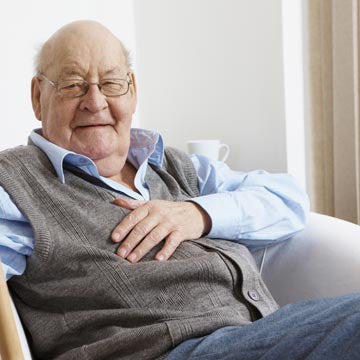 It's not always easy to plan for the future; no one has a crystal ball that will show them the possibilities. For seniors, however, it's important to prepare as much as possible by thinking about the future. Health or mobility issues might become a real problem down the road, necessitating a stay in the hospital or a nursing home and those stays can become costly. That's why it's so important to think about your current lifestyle and what changes you can make now that will prevent problems down the road.
You'll also need to think about your budget and take a look at possible forms of income so you'll have a good idea of where you stand. Keep in mind that Medicare and other insurance policies may not pay for everything, so having a backup will be important. If you don't have much in savings right now, there are options.
Keep reading for some great tips on how to plan for your future needs.
Make home modifications
Making changes to your home now can affect your future in that you'll be making things much safer for yourself and your spouse after retirement. Falls are one of the most common causes of injury for seniors, so think about the flooring in your home and how to make it safer; update the bathroom and kitchen to ensure your comfort; measure doorways to make sure they are wide enough to allow for equipment such as wheelchairs. Making your home safer will not only help you stay in it longer, but also it will give you peace of mind.
Think about your lifestyle
Your current lifestyle can have a big impact on your future health. If you're a smoker or don't get enough exercise, it's time to make some changes. Think about your diet as well as any habits you have, such as drinking or using other substances. This can change things for your future needs and may even eliminate a stay in a nursing home or hospital. Talk to your doctor about the best ways to make small changes now that will have a huge impact down the road. It's also a good idea to take a look at your family history to see if there could be problems for you, health-wise, that are indicated in your genes.
Think about the financial end
It can often seem that there's never enough money and trying to save now for something you can't see can be trying to say the least. Thinking about the financial end of things, however, will allow you to plan as much as possible and give you peace of mind. You might take a look at your insurance policy to see what will be covered in the event that you require long-term care, or get some information on how to apply for a reverse mortgage. This is a beneficial option if you have a lot of equity in your home, but it comes with a lot of pros and cons. You can refer to guide to find out if this is the best decision for your finances.
Planning for the future can be tricky and stressful, so it's vital to do everything you can to reduce feelings of anxiety during this time. Having a good plan will help; staying organized will help even more. Talk to your doctor and/or insurance rep to get a good idea of what you may be facing and to get an understanding of what you will be responsible for in the event that you require long-term care.
About the Author:
June is the co-creator of Rise Up for Caregivers, which offers support for family members and friends who have taken on the responsibility of caring for their loved ones. She is author of the upcoming book, The Complete Guide to Caregiving: A Daily Companion for New Senior Caregivers.