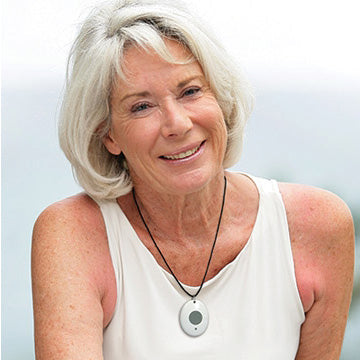 It can be difficult to hear that a loved one has received an Alzheimer's diagnosis. It can be a heartbreaking moment which may be difficult to cope with for everyone in involved.
If you are a partner, caregiver, or child of a parent who has Alzheimer's, the first step is to better understand what Alzheimer's is, what the Alzheimer's stages are, and what you can do to help make life easier for you both.
There are many challenges that come with helping a person with Alzheimer's – from allowing them to enjoy a certain quality of life to helping them with everyday tasks – however, it's not impossible. Below are some tips to help you tackle any challenge.
Track and Encourage Hygiene Habits
If your loved one is beginning to forget basic hygiene like brushing their teeth, combing their hair or other hygiene habits, you'll need to make sure they keep up with their hygiene.
From making sure they bathe, brush their teeth and clean up after meals is important. The best way you can help them achieve these goals is to make sure they do most of it on their own. Sometimes even with a gentle reminder or push from you to help can be beneficial.
Prepare Alzheimer's-Friendly Foods
Eating well and proper nutrition is important for someone who has Alzheimer's disease. If your loved one currently lives alone or is in an assisted care facility, it may be a wise idea to stock up easy to prepare meals for them. This ensures that they maintain a level of independence but do not have to cook complicated meals. Another way to keep track of their eating habits is to call to check if they have eaten and what they ate.
Incorporate Daily Activity into Their Schedule
An important part of caring for someone with Alzheimer is making sure they get some type of physical activity in their daily routine. Physical activity may help a person with Alzheimer's to engage their brain all while aiding them in staying in shape.
Some good examples include going on a walk together, gardening, swimming or water aerobics, yoga or tai chi.
Have Your Loved One Wear Medical ID Bracelet
If your loved one is known for wandering outside of their home or assisted care facility, a medical ID bracelet may help them return home safely if they happen to wander off without any supervision.
For a medical ID bracelet, you will want to make sure that some form of identification (their name) and contact details (your name and number) are engraved within the medical ID bracelet.
There are also many different types of medical ID jewelry if a bracelet doesn't work. Some examples include necklaces, wallet cards, and key chains.
Keep Your Loved One Socialized
Unfortunately, there are many cases where a loved one with Alzheimer's may become isolated and withdrawn from social activities and company. It is important to make sure they don't become discouraged from engaging in social situations.
There are a few ways to help a person with Alzheimer's get socially involved with others. Some simple solutions may include taking them out to activities they enjoyed doing before their Alzheimer's diagnosis or taking them to group activities like dancing, art classes, or card games at the local adult recreational center.
It's important to keep in mind that if they become frustrated or feel discouraged for not being able to participate in activities they previously participated in, consider changing to something simpler or something that they can easily watch and enjoy.
For example, one study published in the American Journal of Alzheimer's and Other Dementia, researchers found patients with cognitive disorders who played Bingo regularly discovered it provided mental stimulation while providing therapeutic benefits.
The Importance of Being Prepared to Be a Caregiver
As a caregiver, it is important to keep in mind that a person with Alzheimer's may become worried, withdrawn, and even afraid of you on occasion because of their inability to remember faces and facts from their daily life prior to diagnosis. If possible, it's best to create a plan now on how you will deal with these situations.
It can be difficult to watch someone you love change, forget about their best memories and who they once were. With the right support and help, you can learn to cope and effectively care for your loved one with Alzheimer's disease.
About NewLife Outlook
NewLifeOutlook aims to empower people living with chronic mental and physical health conditions, encouraging them to embrace a positive outlook despite unfortunate circumstances. Their articles are full of practical advice from people who have firsthand experience of living with a chronic condition.