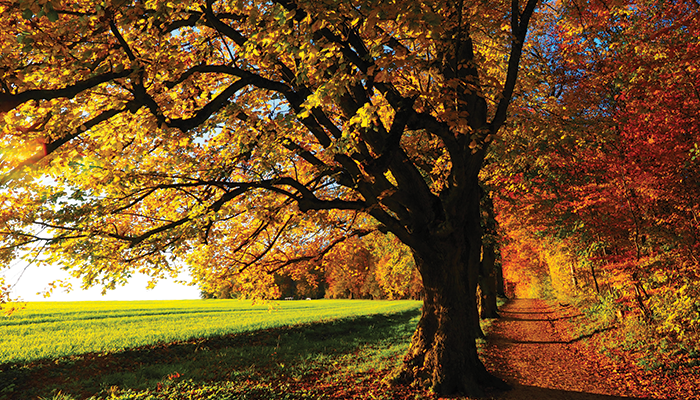 July is National Recreation and Parks Month
From majestic mountain peaks to forests rich in diverse plants and animals, America's national parks offer some of the most inviting scenery. Summer can be the perfect time to get out and experience the great outdoors. The National Parks Service makes it easier for older adults to enjoy these natural wonders with the inter-agency Senior Pass. The pass offers lifetime benefits for U.S. citizens or permanent residents age 62 or over for a cost of just $10. Passes can be purchased through the mail or in person at a national recreation location with the application form [PDF], All the national parks honor the Senior Pass, but here's a list of the five most visited by seniors. (According to senior pass sales, as reported by U.S. News.) 
Grand Canyon National Park Location: Northern Arizona. The Grand Canyon is more than 270 miles long, up to 18 miles wide at points, and a mile deep. 
Highlight: Well known for its breathtaking views, the park is also home to historic and archaeological sites. 
Accessibility: Park shuttle buses are wheelchair accessible, and an Accessibility Permit is available to provide access to areas closed to public traffic. 
Yellowstone National Park Location: Spans Idaho, Montana and Wyoming borders. Yellowstone was established in 1872 as the America's first national park. 
Highlight: The park is home to a variety of animals native to the temperate climate, and has the world's largest collection of geysers. 
Accessibility: Most walkways and self-guided trails have at least one wheelchair accessible walkway. 
Rocky Mountain National Park Location: Central and western Colorado. The park spans more than 400 square miles. 
Highlight: The highest peak in Rocky Mountain reaches over 12,000 feet and has more than 300 miles of hiking trails. 
Accessibility: Two of the campgrounds have accessible campsites and Senior Pass holders can camp at a 50 percent discount. 
Castillo de San Marcos National Monument Location: Northeastern Florida on Atlantic coast. This monument is the oldest masonry fortress in the U. S. and represents more than 400 years of American history. 
Highlight: The site tells the stories of several cultures: Native Americans, Spanish and English settlers, colonial African Americans and others; and the technology they used: from cannons and warfare to architecture and construction. 
Accessibility: Some areas are limited due to historical preservation of the architecture, but wheelchairs are available for rental and most of the park's walkways are paved. 
Zion National Park Location: Southwestern Utah. The park covers 229 square miles of land surrounding the Virgin River. 
Highlight: Utah's first national park, Zion is also filled with relics from America's first peoples from nearly 12,000 years ago. Throughout the years, the geology of the area has allowed for fertile crop growing and raising animals, as well as provided security for settlers. 
Accessibility: The visitor centers, museum, picnic areas and Zion Lodge are accessible, as are restrooms and shuttle buses to other areas of the park. One Call Alert that goes where you go and connects you to an emergency operator at the push of a button. 
For more information about national parks, visit the National Parks Service.