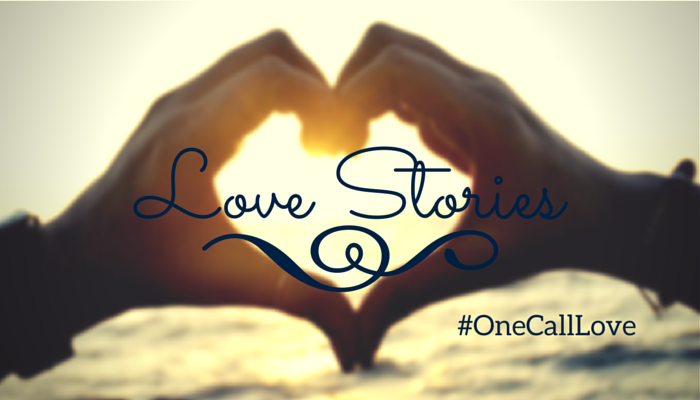 "Love is that condition in the human spirit so profound that it allows me to survive, and better than that, to thrive with passion, compassion, and style." - Maya Angelou
Everyone enjoys a good love story.
One of the most written about emotions, love has been the cornerstone of poetry, literature, music and art for centuries. From Shakespearean sonnets to love ballads of today, you can never have enough love. Just hearing someone's love story is enough to lift spirits. Here at One Call Alert, we hear stories all the time of the love people have for their spouses, their parents, other family members, and even their pets. This Valentine's Day we want to share the joy with all of our One Call Alert family. We want to hear your love story! Share it with us on our social media channels today through Saturday. Here's a story from one of our own to inspire you.
Fred's Love Story
"The year was 1965 and I was working overseas for Pan American World Airways. I was promoted to Regional Training Supervisor and sent to New York headquarters for a one-month training. When in the course I became interested in a very beautiful woman who was also a student. Her promotion was going to keep her in New York. For a whole month I tried to approach the lady with an invitation for a dinner in Manhattan. She would not accept until her colleagues convinced her there would be no harm accepting the invitation. What I did not know at the time was that she had become a widow only two months before. So I returned to my overseas location and we corresponded for one full year. Finally, she accepted me and I came over to New York where I was employed in the same airline and we were married. Our perfect marriage lasted just under 40 years and she passed away nine years ago."
Here's how you can share your love story with us:
Post your love story on our Facebook page
Tweet your love story and tag #OneCallLove
Pin a photo of you and your true love on Pinterest and tag #OneCallLove