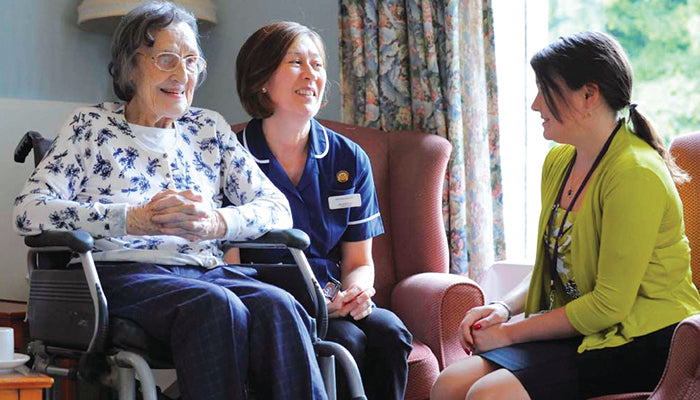 Reposted from http://adesteinhomecare.com, to see the original article click here. Many seniors go through a hip replacement and choose to start One Call Alert service as a protection against what might happen if they fall or have other issues in recovery. One Call Alert is the most trusted name in the medical alert services industry. 
Life After Hip Replacement – Caregiving Tips
When your aging loved one has to undergo hip replacement surgery, it is truly a life-changing event – for both of you. Your loved one must heal from the extensive surgery – a long and hard road – and you must help take care of your loved one during the healing process. If you are going to be the primary caregiver during the recovery process, here are some tips to help you and your loved one carry on with life after a hip replacement. 
Be alert for any changes in behavior. 
The recovery process is an arduous one – it is not unusual for someone to feel depressed and isolated after hip replacement surgery. Ask lots of questions each day to get an idea of how your loved one is feeling. If you notice anything unusual or have any concerns, mention them to your loved one's doctor or social worker. 
Expect plenty of physical therapy. 
Your loved one is going to need lots of rehabilitation after a hip replacement. Make sure your loved one sticks to the structured plan and adheres to the rules, such as weight restrictions. 
Upon going home, make sure the home is prepped and ready. 
This can include things such as installing bars in the shower, providing a seat for the toilet, and removing trip hazards, like area rugs. Create a comfortable space for your loved one to relax in, such as a favorite recliner. Make sure everything he/she needs is within easy reach. 
Before going home, your loved one will be shown various ways to accomplish everyday tasks. 
Pay attention to these lessons, so you can make sure your loved one does not do too much once he/she is at home and settled. These lessons may include things like tying shoes, using a "grabber" to reach for things, and using a walker. 
Finally, remember that everyone heals differently, so there is no set schedule for when your loved one will be 100 percent healed. Do not push your loved one beyond his/her limits or beyond what is reasonably expected. Give the hip plenty of time to heal and always follow medical orders.