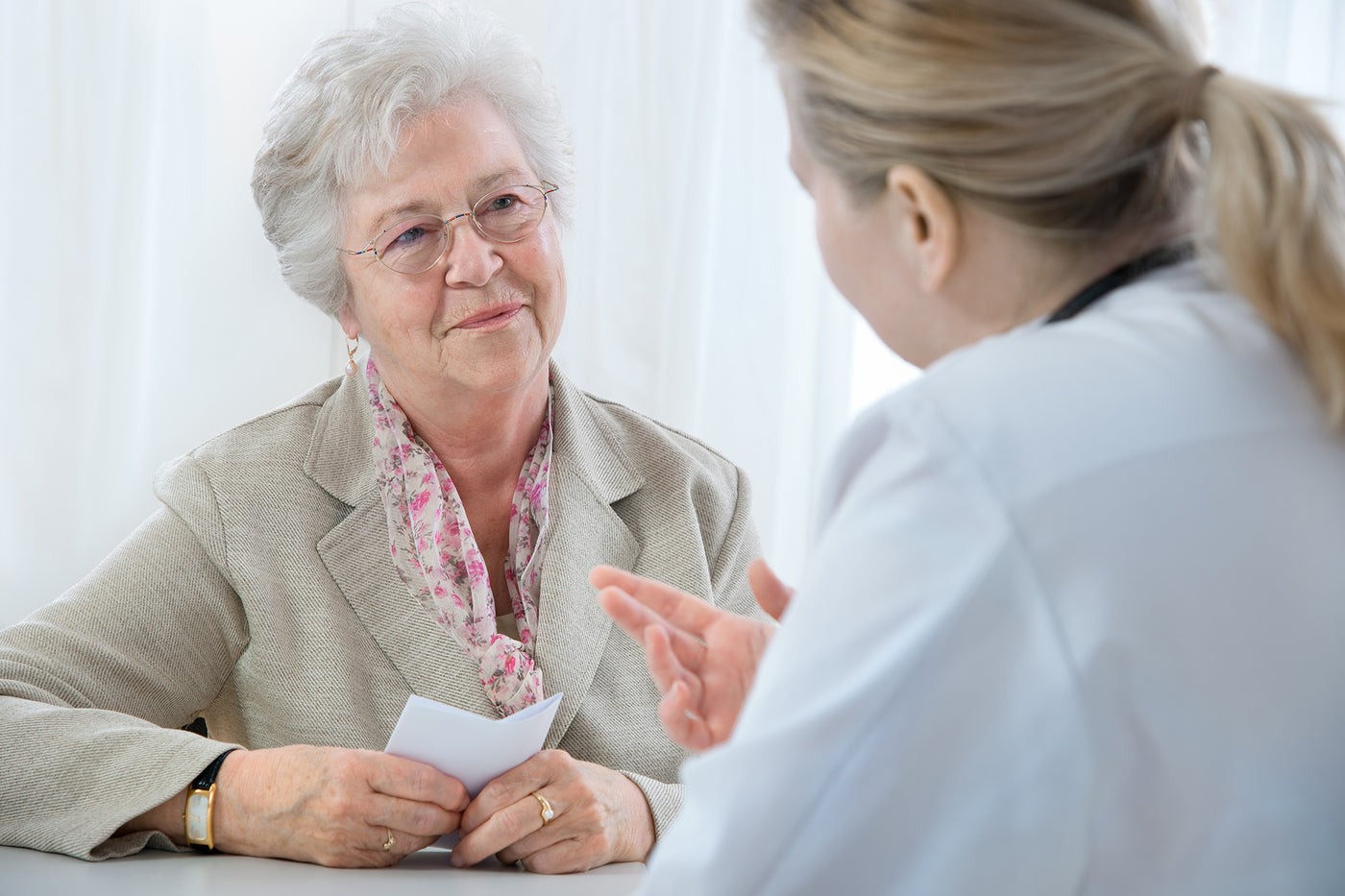 At the height of the pandemic, we watched as restaurants, malls, airports and other public spaces all became part of "The Great Empty." And though hospitals and doctors' offices were full, they were filled almost exclusively with COVID-19 patients. Understandably, elective surgeries and preventive care appointments were canceled to carve out space for pandemic patients. 
Now, with a large percentage of the population vaccinated against COVID-19, people are ready to see their doctors again. In fact, recent nationwide polling data revealed that 75 percent of Americans are ready to visit the doctor's office again. And that comes not a moment too soon: nearly half (48 percent) of American adults polled said either they or someone in their household has postponed or skipped medical care due to the coronavirus, according to polling done by the Kaiser Family Foundation.
"We already knew that too many patients have been going without the care that is absolutely vital to their health, and what this poll confirms is that patients themselves are anxious and ready to continue the care that was put on pause because of COVID-19," said Scott Whitaker, president and CEO of AdvaMed.
So what do you need to know about going back to the doctor's office? First off, they are still committed to providing safe environs with guidance related to the pandemic. Which means that even though the nation's public spaces have almost fully re-opened, going to the doctor's office will still reflect the height of safety procedures – from mask mandates to extra cleaning to social distancing.
Here's what you can expect if you're heading in to see your doc in the next few months:
Masks: No matter your vaccination status, the CDC has stated that face coverings will continue to be required for both patients and providers in healthcare settings. According to The Doctors website, since healthcare spaces are frequented by the sick and immunocompromised, it is safest for all to continue to keep these guidelines in place. Expect your doctor and other healthcare professionals to continue follow these guidelines as well, by wearing a mask along with other protective equipment such as gloves in order to lessen the risk of spreading infection.
Social Distancing: Make sure you plan for social distancing to still be in effect and stay at least 6 feet away from others inside waiting room areas. Most likely, seating will still be spaced out for your convenience. You may be asked to wait in your car prior to your appointment rather than the usual waiting room in order to maintain a safe distance between patients.
Screening: Expect to be screened for COVID-19 prior to your appointment and for your healthcare provider to take subsequent precautions if you exhibit symptoms of the virus or have been exposed recently. The Doctors website also states that in order to prevent the spread of infection, the CDC currently recommends screening via telemedicine, over the phone, using online self-screening tools, or at a triage station separate from your doctor's office. Your healthcare provider will inform you what screening options they offer. If you do exhibit symptoms or have been exposed, your provider will determine whether you should be treated at home or in-person and if you should be tested for COVID-19. The CDC also requires your healthcare professionals to be routinely tested to protect you and them against potential COVID-19 exposure in healthcare settings.
Visitors: You may not be able to bring a companion to your appointment or receive visitors in a healthcare space unless your provider approves it or deems it necessary. If your visitors are given the OK, they also must comply with COVID-19 screening, social distancing, and mask policies.
Keeping Spaces Clean: Both you and your healthcare provider should do your part to keep surfaces in healthcare spaces clean and safe for everyone. Wash your hands regularly to curb the potential of spreading or catching illness through touch. Your healthcare provider will also routinely disinfect waiting areas and exam rooms according to CDC guidelines for your protection.
These safety considerations, found in healthcare offices across the country, will ensure "the doctor can see you now" – safely.