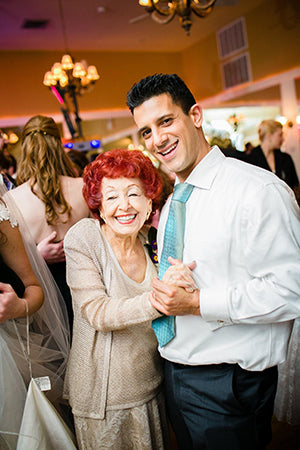 Parenting is a full-time, nonstop job. In 1994, President Bill Clinton established a national holiday to celebrate the role that parents of all kinds play in raising their children. Parents' Day is held each year on the fourth Sunday in July. This year it falls on July 27. Here are some things adult children can do for your parents to thank them for always being there for you. 

Home-cooked meal Remember those weeknights mom or dad scurried home from work to get food on your plate by 6 p.m.? Show them how much you appreciated those times by making a special meal for your parents. 

Day (or night) out Whether taking you to the movies, museums, or unique outings, your parents spent a lot of time trying to entertain you. Repay them with a treat to that new blockbuster or the latest exhibit at the art museum. 

Family photo session You may have dreaded dressing like your siblings and then posing for hours in formal portrait sessions. But guess what? Parents never get tired of pictures of their kids, no matter how old they are. Whether you include your folks in the picture or you surprise them, a family portrait is sure to put smiles on their faces. 

Handwritten note Even if Mom and Dad are on Facebook and you talk to them on the phone weekly, nothing beats a hand-written note or letter sent through the mail. Pour out your heart out to them through your written words. It doesn't have to be poetic, just sincere. Senior parents are thankful for their families, and most of the time Mom and Dad just want to know that their children love them. The simplest way to celebrate your parents for Parents' Day (or any day) is to tell them how you feel.