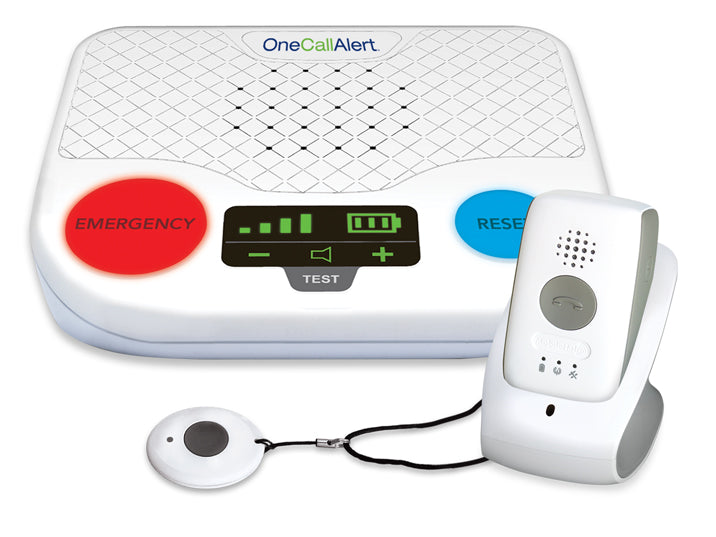 Caregivers to elderly Americans now have simple guidelines to help them select a personal emergency response system with confidence.
Just days before the beginning of National Family Caregivers Month, which takes place each November, One Call Alert announced the publishing of a set of guidelines created to help caregivers navigate the options of personal emergency response systems (PERS), also known as medical alert systems. Medical alert systems provide support and security to family caregivers because they act as a safety net for when the caregiver isn't physically with their loved one.
"Family caregivers are amazing people that don't get nearly enough credit for the amount of work they put in to help their loved ones. I saw a statistic recently which showed family caregivers provide $450 billion worth of unpaid care each year. That's more than total Medicaid funding, and twice as much as homecare and nursing home services combined. Our goal at One Call Alert is to provide a service that enables caregivers to take a break every now and then. We are a peace-of-mind company and we promote aging in place with smart, secure, and appropriate precautions," said Justin Noland, Brand Director of One Call Alert.
With a system in place able to quickly respond to a medical emergency, caregivers can feel better about taking some time away to relax and recharge. However, the industry of PERS providers, like many industries that cater to the needs of elderly or infirmed clients, is often seen in a skeptical light because of a small number of companies who leverage marketing tactics and policies that are predatory to senior consumers. One Call Alert's recent announcement provides a quick reference list of company features to look for in selecting a legitimate provider that a caregiver can trust with the safety of their loved one.
For years, AARP has called home medical alarm systems "gadgets that really work" and recommended them to members. Now, with the help of a leader in the industry, selecting a service provider you can trust is done with ease and confidence. The "Five Features of Top PERS Providers" is available for download at no cost on One Call Alert's website and may be published with credit, but without permission on blogs and websites that cater to or provide information to caregivers or seniors