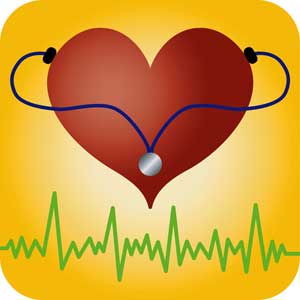 One Call Medical Alert is Providing Security for Seniors at Risk of Heart Disease 
February is American Heart Month, and One Call Alert has joined the effort to increase awareness of heart disease and help educate people on what they can do to maintain a healthy heart. This is especially important for seniors as age is the leading risk factor in most heart disease.
The Centers for Disease Control and Prevention estimates that every year, about 715,000 Americans have a heart attack. Heart disease is the leading cause of death for both men and women, causing one out of every four deaths each year in the US.
The major types of heart disease are coronary artery disease, which is caused by the narrowing or blocking of the arteries; hypertensive heart disease, which typically is caused by complications with arterial hypertension or high blood pressure; and congestive heart failure, which occurs when the heart is unable to sufficiently pump blood to the rest of the body. Coronary artery disease is the most common form of heart disease and is the primary cause of heart attacks. While chest pain is the most common symptom associated with heart disease, some of the more atypical symptoms of heart disease can be pain in the neck, back and shoulders; shortness of breath; fatigue or dizziness; sweating; and nausea. It is important to note that heart disease is preventable and controllable. Making small, simple lifestyle adjustments can make a big difference in living longer and protecting your heart from disease.
The American Heart Association refers to "Life's Simple 7," the seven easy steps a person can take to maintain a healthy heart: get active, eat better, lose weight, quit smoking, control cholesterol, manage blood pressure and reduce blood sugar. However, in the event of a heart attack or other major medical emergency, it is also good to be prepared. One Call Alert delivers medical alert monitoring that you can trust to help you through a medical emergency. If you were having a heart attack, with one push of a button, a One Call Alert emergency operator will be able to summon an ambulance and inform your loved ones to the situation. One Call Alert enables independent living at home for seniors and others with 24/7 medical alert monitoring.  One Call Alert is simple and reliable. Our No-Installation-Needed system delivers emergency care with just one push of a button. Whether you slipped in your kitchen and just need a neighbor to help you up or you are having a medical emergency and need a paramedic, One Call Alert will be there for you.