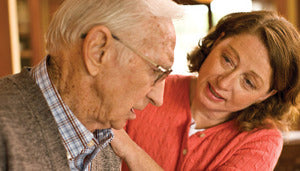 Caregivers for Alzheimer's and dementia face special challenges, many that you may have never thought of before. You are not alone. Whether you need information about early-stage caregiving, middle-stage caregiving, or late-stage caregiving, you can find information, tips, and support groups through the Alzheimer's Association website.

One Call Alert is a dedicated medical alert services provider that has extensive history in providing these services to customers suffering from dementia and other related conditions. Our professionally trained emergency operators understand the unique care needs associated with these conditions and strive to provide peace of mind to our customers and their families. With One Call Alert, help is always just the push of a button away. For more information visit www.OneCallAlert.com or give us a call.

The Alzheimer's Association is the world's leading voluntary health organization in Alzheimer's care, support and research.