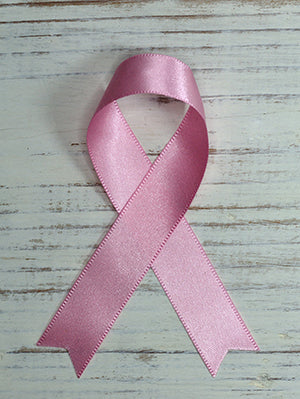 In 1985, the breast cancer awareness campaign was one week long and backed by just two organizations.
Almost 30 years later, it has grown into an international awareness program that spans the entire month of October, and joins together hundreds of organizations dedicated to fighting breast cancer. As the leading cancer among women globally, one in eight American women will develop breast cancer. There are almost 3 million women in the U.S. who have or had breast cancer. But it's not just a woman's disease.

Each year, about 2,190 men are diagnosed with the disease. During Breast Cancer Awareness Month, nonprofit organizations host a variety of events to garner financial and volunteer support. Much of the emphasis is on early detection, because diagnosing early can lead to a five-year survival rate of 98 percent. Most organizations recommend regular self-checks as well as preventative doctor screenings including mammograms.

The National Breast Cancer Foundation (NBCF) is one Texas-based nonprofit organization dedicated to promoting awareness about the disease. Founded in 1991 by breast cancer survivor Janelle Hail, the organization spends more than 80 percent of revenue on mission-related programs. With early detection so critical for breast cancer, one of the NBCF's programs is to offer free mammograms to women in all 50 states through a hospital network. NBCF also recognizes the value of having a community of support for those diagnosed with the disease.

Their website Beyond the Shock features breast cancer facts, personal stories of survivors, and a question and answer forum. Sources: American Cancer Society, National Breast Cancer Foundation