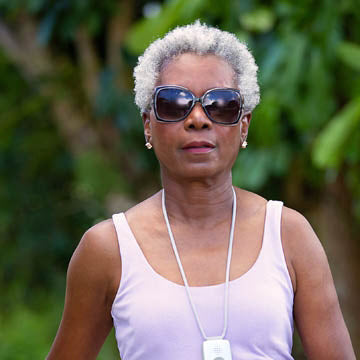 Aging in place is an important step for many seniors, as it can mean more independence and the ability to live in their own home for many years. In some cases, someone who has health or mobility issues can stay in their house as long as there are a few accessibility and safety changes made. For instance, you may want to replace carpet with hardwood or laminate flooring to eliminate trip hazards, install more lighting in the areas you use the most, widen doorways to allow for equipment, or replace doorknobs with easy-to-grasp handles or levers.
It's also important to recognize that there may be more safety issues than usual during the holidays. If you're having friends or family members over, it's a good idea to make sure they are familiar with your schedule and your needs. It can also be easy to forget to stay hydrated or rest when you're entertaining, so keeping self-care in mind is a good idea. This is the best way to avoid injury and illness during what can be a very joyous time of the year.
Lighting
Home modifications can be costly if you go big because you'll likely have to hire a contractor. However, there are many small things you can do to make your home safer and more comfortable during retirement. For example, during the holidays, you may be tempted to use string lights or candles to illuminate a room, but inadequate lighting can lead to falls — one of the greatest causes of injury to seniors. In fact, about one-third of seniors over the age of 65 fall every year. Keep all areas of your home well-lit, and consider installing task lighting in places like the kitchen, where you might be spending some time over the holidays.
Keep Clutter Away
Clutter is another issue that can lead to falls, and during the holidays, it's easy to leave things like boxes of decorations, gift-wrapping supplies, and other seasonal items out because you know you'll use them again. It's important to keep those things put away, however, as this will keep clutter to a minimum and prevent falls. It can also benefit your mental health to keep things tidy, so look at storage solutions for those items.
Practice Self-Care
When you have family, grandchildren, and friends over for the holidays, it can be all too easy to forget to take care of yourself because you're busy worrying about their needs. Don't forget to drink lots of water, sit down and rest every couple of hours, and get something to eat. It's also imperative that you make sure you get good rest. This can be difficult when you have houseguests, but don't be afraid to set some rules on the first night about noise levels. Consider getting a medical alert system or wearing a medical alert bracelet or necklace.
Keep Decor Simple
If you're a big holiday person, you may be tempted to go all out with your decorations, but it's best to keep things simple. You don't want extension cords trailing all around the house, as these can be trip hazards, and large pieces of decor may clutter up walkways or create fire hazards — stick with pretty garlands, battery-operated string lights, and wreaths. Also, make sure the outside walkways aren't slick, especially after a hard rain or a good snow.
Aging in place doesn't have to be a stressful endeavor. There are many things you can do to make your home a safe space at any age, and during the holidays, it comes down to ensuring that your guests are comfortable while still taking care of your own needs. With a little planning, you can make sure your home is the best possible place for you.
About the Author:
June is the co-creator of Rise Up for Caregivers, which offers support for family members and friends who have taken on the responsibility of caring for their loved ones. She is author of the upcoming book, The Complete Guide to Caregiving: A Daily Companion for New Senior Caregivers.