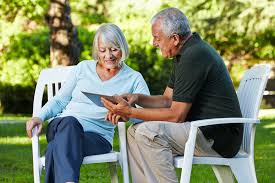 Many seniors prefer to live on their own as they age, in the home they know. Living independently can be very good for your mental health, but steps should be taken to prevent accidents in your house and ensure that you can receive the help you need in an emergency:
Get to know your neighbors: While you may not be best friends, you should get to know your neighbors. Your neighbors are the most likely to notice when something is wrong. Include neighbors on your One Call Alert system's emergency contact list.
Pay attention to and remove tripping hazards: Stray electrical cords, rugs that don't lie flat, low furniture, and poor lighting are common causes of

 

falls within the home. Make sure your bulbs are the proper wattage and install nightlights to illuminate your floors at night.
Use a medical alert system: Medical alert systems such as One Call Alert provide very affordable access to emergency personnel at the push of a button. When you need help, just press a button on the medical alert bracelet or necklace and you'll be connected with a One Call Alert Emergency Operator who is a trained emergency care specialist. Often, during an emergency, finding a phone and dialing a number simply isn't an option.
Avoid slippery conditions: This one may seem obvious, but it is often overlooked. Take care to make sure floors aren't slippery. Use non-slip floor mats in your bathrooms and install safety bars (sometimes known as 'grab bars') in bath tubs and showers, and next to toilets. Also install mats at the entry points to your house so floors don't get wet on rainy and snowy days.
Test smoke alarms weekly: You know to install smoke alarms, but your alarms only protect you if they have fresh batteries and are operating properly. Even if they aren't dead, change batteries every six months when you reset your clocks for daylight savings.
The daily check-in: Ask a loved-one, neighbor (see, we told you it would pay off to get to know them), or friend to call each day just to make sure everything is okay. Offer to do the same for them. Spend a minute or two on the phone just for the conversation. This is also a great way to remind yourself to take any medications you might be on.
Don't place items in hard to reach places: Climbing to get to items in high places is another

 

common cause of falls

 

and should be avoided whenever possible. Keep the things you need within easy reach or at least get a very sturdy step stool.
Put a lock box on your door: A lock box allows family members, friends, trusted neighbors and emergency personnel to access your home when you're unable to get to the door. If your neighborhood has a significant number of foreclosures (in recent years, many do), you may want to got the route of a hidden key instead of a lock box. Make sure One Call Alert is aware of the hidden key location for use by paramedics in an emergency.
Keep lists of medications, allergies and personal information in your wallet or purse: If you have a specific condition, absolutely wear a

 

medical ID bracelet. This information can be invaluable to emergency medical personnel when they come to your home, especially if you're unconscious or unable to communicate. You can also provide this information to One Call Alert who can store it securely and provide it to paramedics in an emergency.
Take your medical alert system on the road: Your medical alert system is portable. When you travel, take your system with you so you stay protected and have peace of mind. Make sure to notify your medical alert provider so they can update your location information.